I received this book for free from in exchange for an honest review.
This does not affect my opinion of the book or the content of my review.
Power Bottom?: by Rowan McAllister
Release Date: September 19, 2016
Pages: 236 • Format: eARC
Published By: Dreamspinner
Purchase Links:
Dreamspinner
Can a pickup line from a stranger completely change the way an ordinary man sees himself?
Adrian wouldn't have thought so, but after an ugly breakup where his self-esteem took a serious beating, he's willing to try just about anything to repair the damage… even return to a secluded bar in rural Maryland and the intriguing stranger whose words have been on his mind since they met.
Biker, bouncer, bartender, and tattoo artist, Wyatt is a rolling stone. After fifteen years, he is tired of a life on the run, but he isn't sure he knows how to do anything else or if he has anything besides a physical relationship to offer.
What's supposed to be a one-off turns into another and another, and the relationship looks promising until the mob and the FBI come knocking on Adrian's door.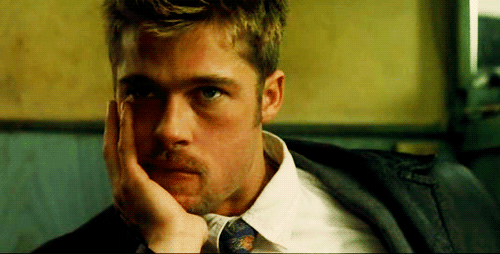 Bored
Only way to describe how I was feeling. I know it wasn't me, because I was able to finish two other books before I came back to finish this one. I'm usually okay with OTT cheesy stories, but this did not work for me. I was bored, and bored so more. I don't know how the author expected me to connect with each other. Adrian and Wyatt met for weekends about 3 or 4 times before fuckery ensued and then the I love you's came out. I'm over the wallflower storyline and the hot guy showing up to rescue him. I wanted something different. Adrian has self-esteem issues, but he didn't no about them until Martin brought them up. How??? How do you have all these reservations and questions about yourself but you've never noticed them. Naw, I'm not buying what you are selling dearie.
The biggest disappointment was the plot. I am 1000% that this was suppose to be a parody. There's no other way for me to even understand Wyatt's story. WTF was happening? I'm so confused. I even re-read it, and still I'm not sure about it. A big ass house, his father is a crook, the mob is involved and Wyatt is to pay for this. Well he thinks he is because he's been running for the past 15 years. But he's never gotten caught up with. I'm not even certain that anyone was after him. Until the fiasco with Adrian's job. I still don't believe how it was only 2 employees giving all this attention and no one else in the company noticed it. Yeah, I'll go and collect my $200 for this mess please. To be 236 pages, it didn't have enough substance. I mean, it was basically weekend sex, and Adrian at work. That's how I would describe it. I didn't have a good time with this story, and I didn't like it. It was written well, but the content just wasn't my cup of tea at all.
Related Posts