I received this book for free from in exchange for an honest review.
This does not affect my opinion of the book or the content of my review.
Suddenly Yours: by Jacob Z. Flores
Series: One Fine Day #2
Release Date: October 15, 2016
Pages: 244 • Format: eARC
Published By: Dreamspinner Press
Purchase Links:
Dreamspinner • ARe • Amazon
What happens in Vegas doesn't always stay in Vegas.
Cody Hayes is having one epic morning-after. The hangover following a Vegas bachelor party is nothing new to him, and neither is the naked man in his bed.
His apparent marriage is a different story.
Carefully plotting every detail of his life carried Julian Canales to a Senate seat as an openly gay man. A drunken night of Truth or Dare isn't like him… and neither is marrying a man he just met. He'd get an annulment, but the media has gotten wind of his hasty nuptials. If Julian's political career is going to survive, he has to stay married to a man who's his opposite in every way.
Now he must convince Cody that all they need to do is survive a conservative political rival, a heartbroken ex, their painful pasts… and an attraction neither man can fight.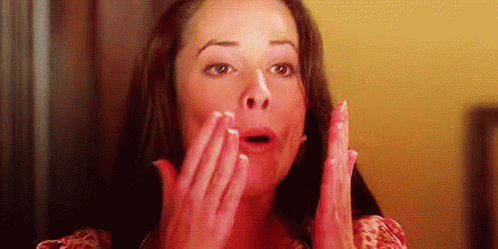 Aww, this was like ooey gooey sugary sweetness!! I gobbled up every stinking minute of it!
I think I'm slowly but surely getting sucked into these Dreamspun Desires series. A few have been creamy crack fluff for me. But that's the way they should be, and others have been meh. This was really good from beginning to end. I enjoyed Jacob Z. Flores writing. I loved Cody & Julian a lot. I think they meshed well together and I found myself snickering and laughing out loud a couple of times. I needed these feelings, I am coming off some morose reads lately and this sweetness dump is just what the doctor ordered.
"I think Bruce has suffered enough torment for today."
"No, not that. I was talking about — wait. Bruce Boner? That's really what you call it?"
"Only when he's sleeping," he whispered. "But when he's awake, he grows four times his size and becomes the Incredible Bulk."
I love the notion behind drunk people getting married in Vegas. It's an American past time folks. This is the second good story I've read about it, the first being Leta Blake's Will & Patrick: Wake up Married, if you haven't read it get on it folks. I like how Flores started on the initial aftermath of said notion and started from the beginning. Cody is a joyous character. I like that he seemed so free, open, and kind. I like that he had a sense of humor, and really was a bit of sunshine in this situation. I bet Julian didn't think of this happening while on the job. Throw in the added bonus of him being a Senator and we got problems Houston. I loved that Cody got Julian to open up. Julian was like two different people in this book. He was always on, and being with Cody made him this special person again and not the robot that the world sees.
I laughed a lot, and that's something I enjoy when reading. Flores did a good job with this book, and it makes me want to go back and read One Fine Day #1!! I loved that movie, so incorporating that into a series title was such a good idea. I could totally see something like this happening any day. If you are looking for a steamy, fluffy book with humorous intents, and smexy times then I recommend this. Looking forward to more from this series and author!
Related Posts