I received this book for free from in exchange for an honest review.
This does not affect my opinion of the book or the content of my review.
Pipelines in Paradise: by Foster Bridget Cassidy
Series: States of Love
Release Date: February 1st, 2017
Pages: 116 • Format: eARC
Published By: Dreamspinner
Purchase Links:
Dreamspinner • Amazon

One is trying to heal a broken heart, the other, a broken family.
After separating from his partner of nine years, Palmer Simpson flees to the island of Oahu to pursue a carefree life of surfing. There, he meets Riku Usami, a more skilled surfer—but one with a bad attitude and a boatload of family drama. A contest between the two men leads to friendship and the possibility of something more meaningful. When a tsunami threatens the island, a friend is stranded out on the waters of the deadly Banzai Pipeline. Palmer and Riku must face the dangers of the barrel waves and the looming forces of nature in order to get their friend to safety. If they survive, they'll have to contemplate what their future together will look like after the storm blows through.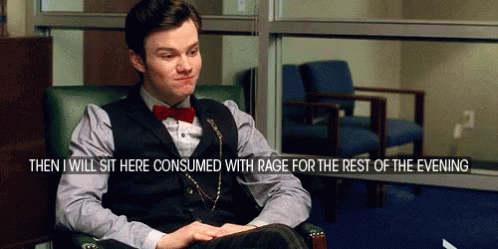 DNF @ 62%
This was one not a good enemies to lovers story. I spent all 62% CONFUSED AND RAGEY! It's not a good way to feel people. So apparently Palmer heart was so broken from his boyfriend's cheating that he fled the mainland and flew to Hawaii. This was a very abrupt decision and he allowed his emotions to get to the better of him. I have no issue with this at all. My issue was Palmer. I didn't understand him at all. His actions and thoughts don't congeal with what he talked about. Down in Hawaii, he meets Dill. Dill is someone that takes Palmer under his wings, and becomes a friend in this destitute time. I liked Dill, and between them bonding over surfing the waves he's very carefree and doesn't let things get to him. During one of these bonding adventures they run into Riku. A surfing legend it seems, and a complete utter ass. From them my rage ensues and Riku isn't someone I like, who could like, and it's absolutely no reason for treat Palmer as such. In all of there meetings and Riku just talking bad about Dill. Its obvious they have history, but Palmer isn't smart enough to ask. I didn't care enough to read the rest to figure out what them issue is. I don't know how you can mess up an enemies to lover story where one MC is so unforgettable. I LOATHE Riku with a thousand passions. Palmer was a complete letdown, and I liked Dill. The only good thing to come out of this. I refused to finish this, and cannot recommend this at all.