I received this book for free from in exchange for an honest review.
This does not affect my opinion of the book or the content of my review.
Nachos & Hash: by Brandon Witt
Series: Mary's Boys #1
Release Date: January 25th, 2017
Pages: 105 • Format:eARC
Published By: Dreamspinner Press
Purchase Links:
Dreamspinner • Amazon
Darwin Michaels is living his dreams in the Mile High City. While Denver offers the perfect job, scrumptious dining, and whirlwind dating options, Darwin is losing hope he'll find the right man to spark his interest for more than a one-night stand—until he sets eyes on Cody Russell.
Cody has just accomplished his life's goal—get the hell out of Kansas. In one fell swoop, he lands a job at Hamburger Mary's and gets a newfound family and the chance to be with other gay people! All that's missing is someone special. But when Darwin shows his interest, Cody is sure it's too good to be true. After all, what can Darwin possibly see in the high school dropout serving him nachos?
As Darwin falls in love, Cody struggles to realize his worth. When his past threatens the fragile life he is building, Cody spirals into a moment of dark desperation. But Darwin is determined to show Cody that love and family and home are there for him… will Cody accept what is offered?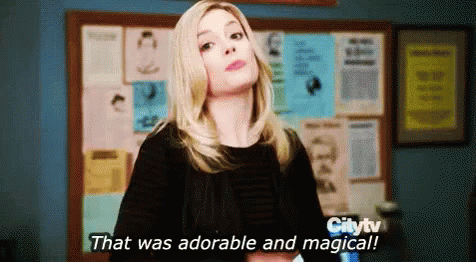 Nachos & Hash is a really good start to a series. Feel like this is one of Witt's more lighter reads, but the tears were still there. He didn't go to far. It was light-hearted I guess because of the MC's being so young. 21 & 24 and trying to navigate what they both want out of one another. Nachos & Hash brings both guys from small Midwestern cities together at place in their life when they need someone.
Darwin & Cody were really adorable together. I really liked them a lot. Cody!!! I just want to re-brain him. Show him what love looks like, feels like, and what it means to be cared for. His parents did him no favors in life. They didn't show him any love, care, or compassion. I really just wanted to hug him, and take him refugee into my home. Well, I didn't really need to. Darwin did a great job with his patience, his teachings, and his love for Cody.
Of course its hardships in this book, it wouldn't be a Witt book without be blubbering crying somewhere. Instead, it was as real as it can be. Darwin wants to settle down, and he's young but he's ready. Cody doesn't have any idea what a relationship is or pertains. His entire sexual experience is one-offs, cars, trucks, rest stops. He has no idea about intimacy, cuddling, and just being around someone for the heck of it.
At the worst of times when his happiness is threaten he does a bad thing. It was heartbreaking to see that that was his only way out. It was hard to see him hurt like that, and instead of reaching out to the family that he has made for himself in Denver he decided to let his inner thoughts and demons get the best of him. It hit me harder then I expected it. I mean throughout the book it was kinda carefree, and sweet that Cody needed all this reassuring on what to expect out of a relationship. His self esteem was basically low, and he put on this facade to other people so they won't notice the pain. Here's where Witt's talent truly comes into play. He knows how to craft a scene and evoke these emotions out of us. I loved the cast of characters in this story, I love the outcome of the story. I would have really liked to see Darwin's family make a visit or some epilogue with them just so Cody can realize what he had wasn't normal.
It was rapid them falling in love, but when you are that age it's easy. Trust me, your inhibitions are lowered, and its easy to fall super hard and super fast. Nothing wrong with wanting forever at this age. Just make sure you put forward your best effort if you expect the same to you. The characters were great, and loved seeing Mandonna again. Ooh wait until Vahin's book is up. I truly Brandon's work and he's a super sweet person. Definitely a recommend!