I received this book for free from in exchange for an honest review.
This does not affect my opinion of the book or the content of my review.
Enemy of My Enemy: by Tal Bauer
Series: The Executive Office #2
Release Date: October 24. 2016
Pages: 287 • Format: eARC
Published By: NineStar Press
Purchase Links:
NineStar Press • Amazon
An affair that stunned the world.
Two men, committed to their impossible love.
One general, determined to destroy them both.
President Jack Spiers and former Secret Service Agent Ethan Reichenbach throw caution to the wind, committing themselves publicly as the first out male lovers and partners to occupy the White House. Jack moves Ethan into the Residence, but as Ethan settles into his new role as first gentleman of the United States, not everyone is thrilled with their choices. When it seems like the world turns against them, Jack and Ethan must turn to each other, finding the strength together to press on.
In the chaos, Jack's relationship with the Russian president, Sergey Puchkov, grows closer, and the two nations find themselves working almost as allies. But President Puchkov has secrets of his own, secrets that could rip everything apart. And Ethan steps back into the action with Lieutenant Adam Cooper, taking charge of a covert kill team tasked with hunting down General Madigan once and for all.
But Madigan is elusive, and his dangerous reach is long. He strikes at Jack and Ethan from the shadowy corners of the globe, unraveling their entire world. As the mad general draws new allies together, he is single-minded in his quest to destroy the only two men who ever beat him.
He will stop at nothing until Jack and Ethan are shattered men, worlds apart, and struggling to get back to one another.
And after that, Madigan's true revenge begins…
This might be the novel version of Scandal. I enjoyed this so much more then book one. I'm all for that, but good Lord it seemed Good never could prevail against the evil in this book. That ending!!! ZOMG, I swear if it turns out to be true then I will find you Tal Bauer!!!! Nooooo, please don't let crazy become the mole. It's always the most loyal ones right. This book picks up immediately after the first, it's not a stand alone and you definitely need all background info going into book two. Ethan & Jack!!! You guys gave me straight feelz. I was overloaded with joy with how fair these two have come, but just like Olivia and Fitz your happiness had a timeline!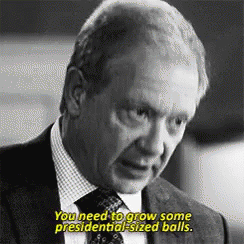 I don't even know where to start. So much information was thrown at me, that I am not 100% certain who is Good and who is Evil. It was so many twisty turns in this book, so many Noooo moments, so many tears!!! Gosh, I didn't expect the tears but they were out in full force today! I really enjoyed the writing and the transition into each different povs. I think getting the main cast pov instead of just Ethan & Jack's made the story. It was realer to see from everyone's aspect. Even crazy ass Madigan. He was crazy but I liked his thoroughness.
You notice in my review that I don't really talk about the plot, well I think it's best if you read it and feel it while everything is happening. I mean it's some really big WTF moments in the book, and yeah I closed my left eye and suspended reality for a while, but it's fiction and I love it. I'm seriously in love with Fiasal and Sasha at the moment. I swear they better get a HEA by the end of the next book. Don't know about their counterparts but these two need to come out on top
Ethan & Jack's love was able to stand against everything that was happening to them. At the end of the day it's still a romance, and I love them together. It was heartbreaking moments, but I love that they were able to be together by any means necessary.
Now, how long until the next book? Do I have enough time to order a case of wine?