on August 7, 2016
Pages:
235
Amazon
•
Some problems you can't solve with magick—and some you can.

After a homophobic pagan group rejected him, Lars Kendall is a solitary heathen on the Northern Path, loyal to the gods of the Norse pantheon. But being on his own sucks. So when he finally meets a mixed group of other queer witches and magick-users, it's like finding family. If family involved exploring past lives and casting spells.

Rhys Turner quit a stressful job in the City after his high-strung boyfriend of six years walked out. He sold the expensive flat in central London and bought a run-down house out in the suburbs. Never mind that it needs walls knocked down, its garden landscaped, and what the hell is up with that carpet?

With his health failing, Rhys is desperate for a clean slate and a new start. He isn't ready to fall in love with anybody, least of all the hunky builder who looks like he's stepped out of a TV show about Vikings—tattoos, long hair, and all. But as strong and loyal as Lars is, he also has a very soft heart, which might be the hardest thing for Rhys to resist.
I received this book for free from in exchange for an honest review.
This does not affect my opinion of the book or the content of my review.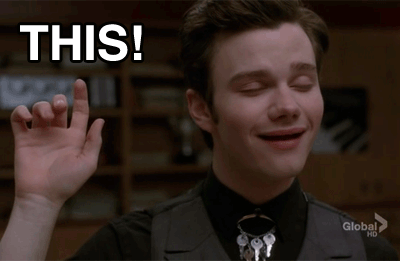 This cover is everything!!
Outside of the cover, I'm really not sure how to write this review. I feel like two separate events were in place. One, was Lars finding people to worship with him without judging and accepting his beliefs. Two, was not meaning to fall for Rhys, but falling for him and having his spirituality be tested in a way that he didn't know could. Voinov weaves a completely different book from anything I've EVER read before. I was familiar with pagans in a sense (all kudos belong to Supernatural) LOL. I liked Lars as a character, a lover, and a friend. I've highlighted a ton of passages just trying to understand that he was putting out.
Learning about Lars beliefs were no different from my Christianity beliefs. In fact, I wondered alot of the same reasoning he did, the only difference was that he wasn't happy with the answers that were given to him. This story was enlightening for me, just reading about Lars and what he stands for was a new learning curve. I don't know what I thought about when I hear someone say they are praying to the Gods. For me Thor and Odin are just people I watch in Marvel movies. For Lars, it was a way of life. Everything he did was in relation to the Gods, from his worshiping, to his body, food, love and his daily living. It's no different then myself, but people treated him differently. Well he changed that and found a group of people who turned out to be the friends and guide for him in the knick of time. They were like a mitch match group of people with different beliefs who's common goal was believing in something that the majority doesn't. I liked each character different from one another. My favorite was Julian by far. Astrology is something I know next to nothing about besides what's in the paper. He had so many different aspects on the subject, and I felt like it was very informative. I'm hoping his story is next.
The second or subplot surrounding Rhys was really good. I don't know if I would classify this as a romance. I'm more conflicted about them as a couple. I didn't really connect with the coupling. I like where they were at the end of the story, it's kinda a HFN feeling. Rhys was an okay character. I don't know if I believe the actions that were in the story regarding his life and Lar's group but I'm not a believer. I do believe that it could have for people who live this lifestyle. I honestly don't know how to review it. I'm still having the thoughts in my head about the story. I liked it, but it's nowhere near average. I am looking forward to book two though.
Related Posts